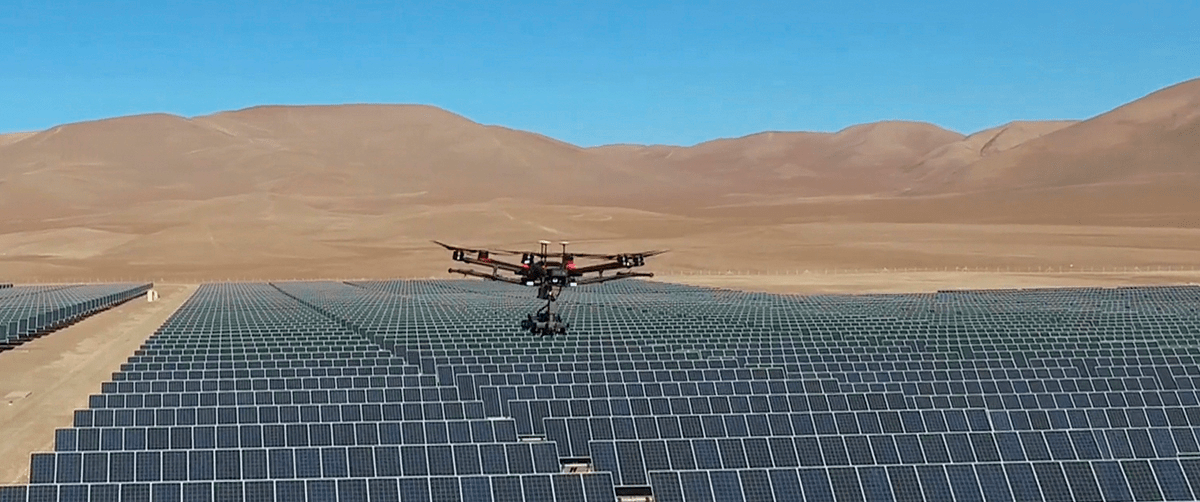 05 Jun
New projects of thermography in Dubai, México, Egypt and Jordan
Gudnus has been awarded with new jobs in thermography, exceeding 1.2 GW in these 4 countries
In Dubai, the consortium formed by Acciona Ghella and Grupo Gran Solar has awarded Gudnus the commissioning aerial thermography of plot B and the first O&M thermography of plot A. All together this is the analysis of 2/3 of the 800 MW plant that is under construction in the "Mohammed bin Rashid Al Maktoum Solar Park", on what will be the largest single-site solar park in the world, with a planned capacity of 5,000MW by 2030.
Gudnus has been in this Project since TSK awarded us the thermography of the 200 MW second phase, and now, we have 18 cameras with our "live view system": Gudnus Global Control, providing valuable information on the progress of this project in its 3rd phase.
In México, Gudnus has been awarded the thermography of the San Luis de Potosi PV plant that TSK has constructed. This plant has a rated capacity of 340 MW and this job adds to our portfolio in Mexico that exceeds 2 Gigawatts.

In Egypt, Gudnus has just finished the commissioning thermography of 2 plots built by TSK in the Benban solar complex, the biggest photovoltaic project in Africa (1.8 GW). Due to the difficulty of obtaining permits to fly drones in this country, we used our "remotely operated cameras mounted on pickup trucks" system to do this job in less than 2 weeks.
In Jordan, Gudnus has just finished the commissioning thermography of the 66.7MW Al Safawi solar plant built by FRV and TSK. For this Project, we also used our "non fly" solution doing the data acquisition of more than 200,000 modules, the combiner boxes and the inverters of the plant, in less than a week.
These projects, added to the rest of the portfolio of Gudnus in other countries, makes us the most reliable company in the world in the thermographic inspections of photovoltaic plants.